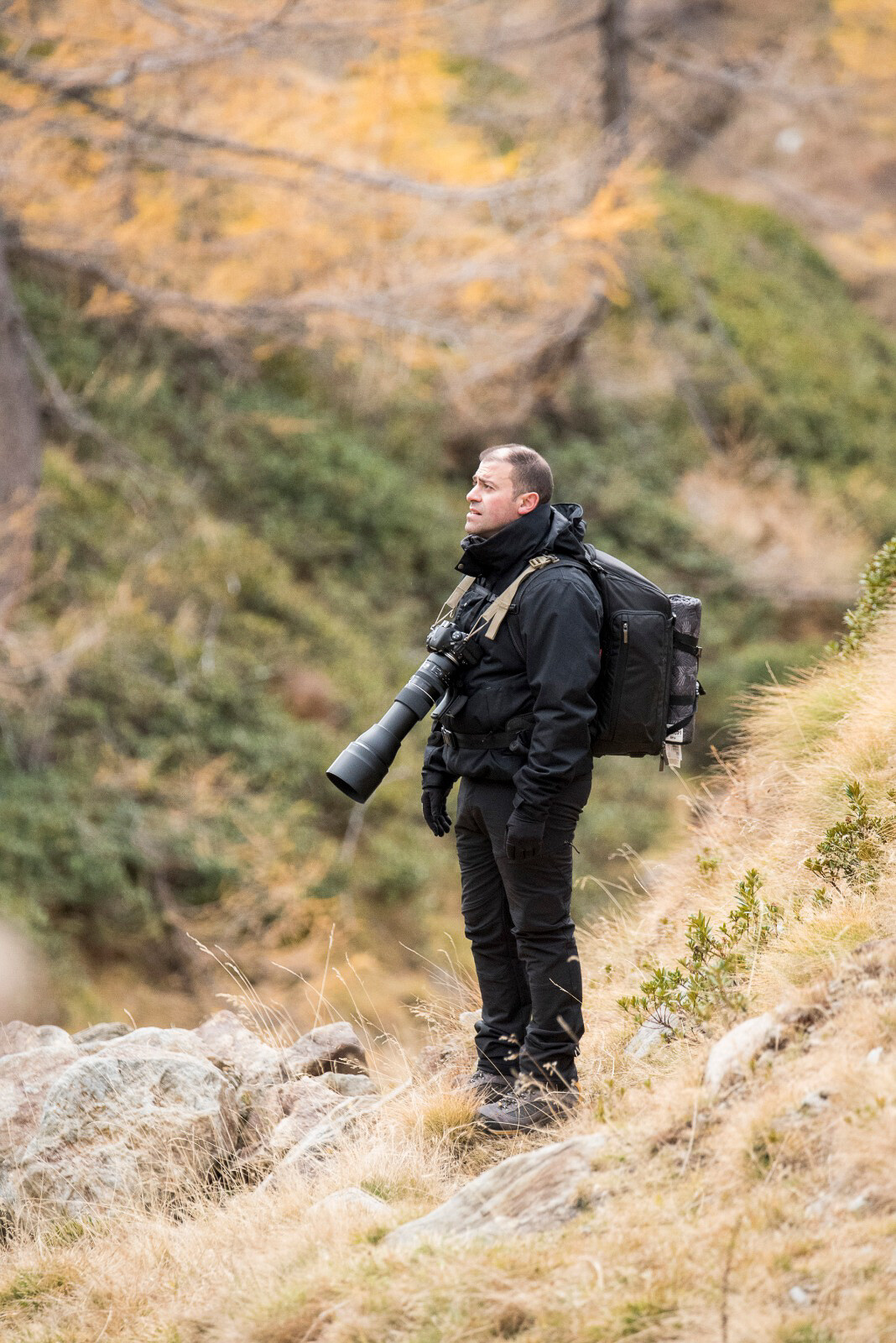 My name is Giuseppe Del Balzo Ruiti, I live in Cessapalombo (MC), a village in the Marche hinterland located in the Monti Sibillini National Park.
I am a member of the Association of Italian Naturalist Photographers (AFNI) and I am a founding member of "L'OCCHIO NASCOSTO DEI SIBILLINI" and the association "WALDEN APS".
The passion for photography comes from the love for nature: I have always been fascinated by great naturalist photographers, especially for their ability to grasp the most hidden beauties of the earth.
I decided to try it too, thanks also to my friend and professional photographer Stefano Ciocchetti, who was able to convey to me the charm of this wonderful world and taught the main techniques.
I chose naturalistic and landscape photography because it manages to arouse unique emotions in me. Spending hours and hours immersed in the silence of a sunset or seeing the first light arrive on the top of a mountain relaxes me and gives me a sense of absolute freedom.
Over time, I realized that to get a photo of a certain level, you have to engage, study the right moment, the best angle, and wait for that light that enhances the scene … in short, it takes a lot of passion.
I propose my work, with the hope of eliciting those sensations that I felt at the time of each shot, and that I tried to impress on the images.
With the intention of always improving, I wish you a good vision.
---