International award for Photonica3. Our team member Sergio Paparoni has been the September winner of  the "Behind the Scene" category in the prestigious Landscape Photography Magazine with a stunning photo taken in Asturias.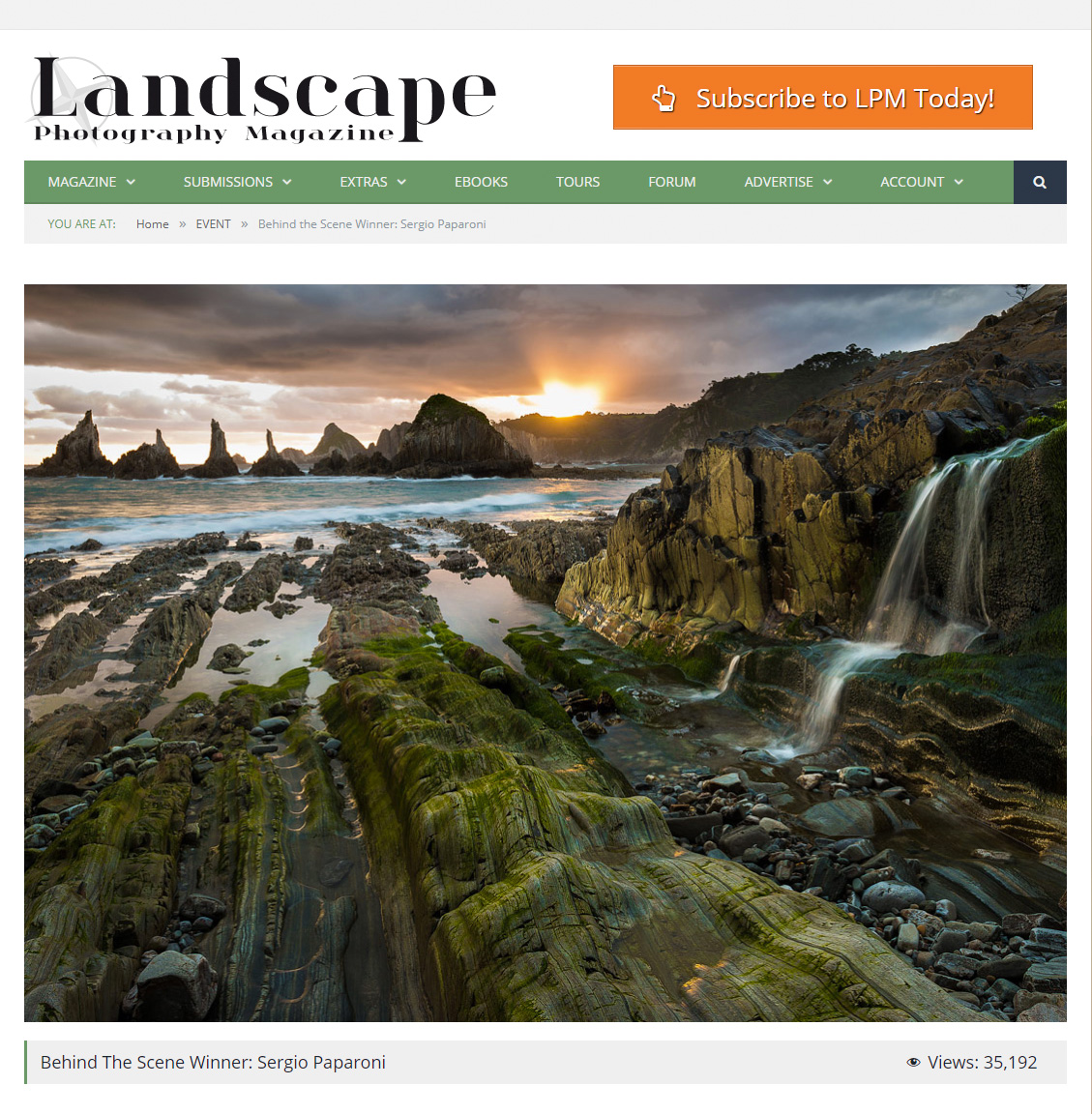 Here below you can read the story of this wonderful dawn taken in the primordial Gueirua beach located in the Asturias region at extreme north of Spain.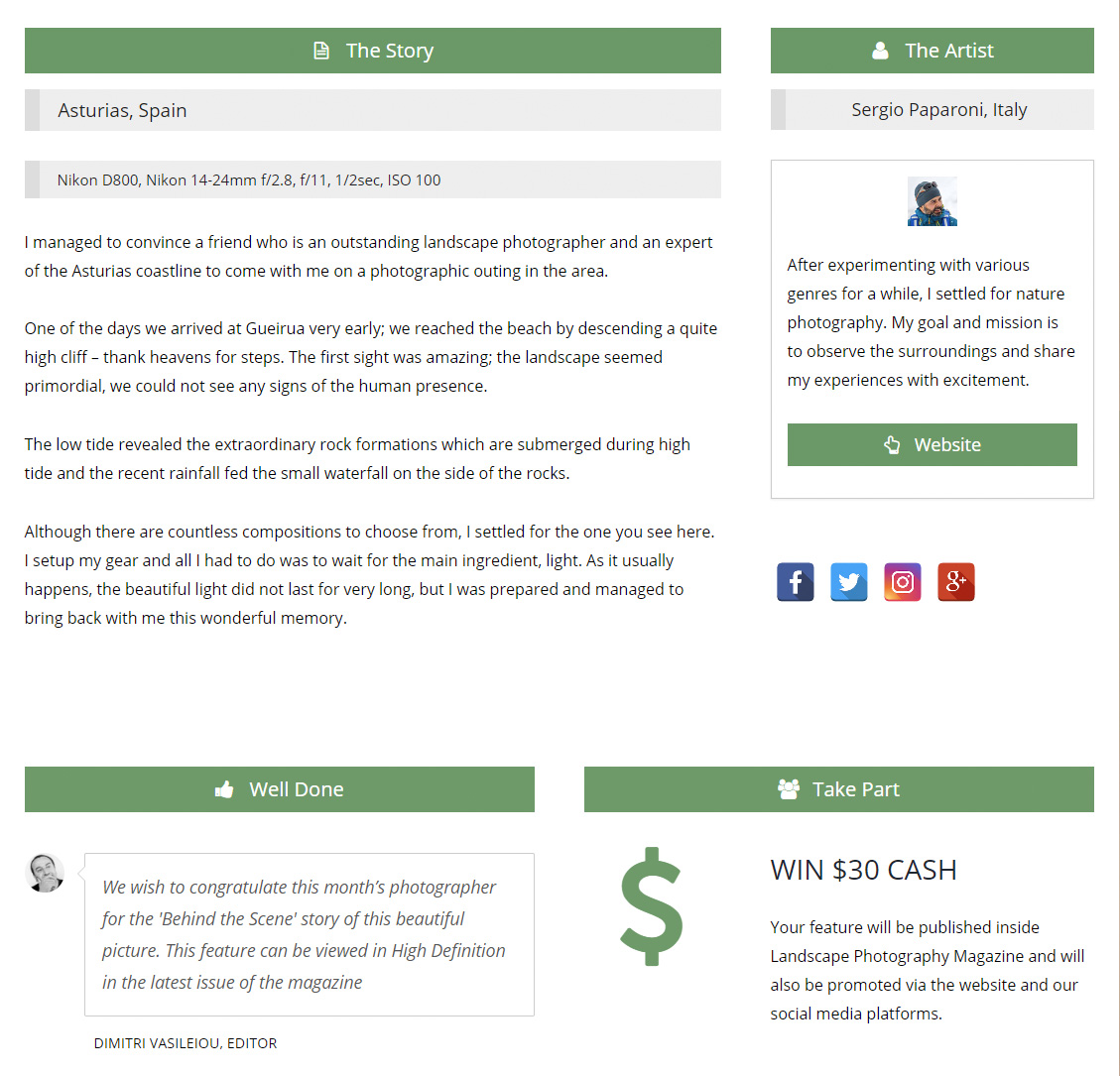 The photo has been published in the issue 91 of Landscape Photography Magazine and it was shared in several social networks.
---