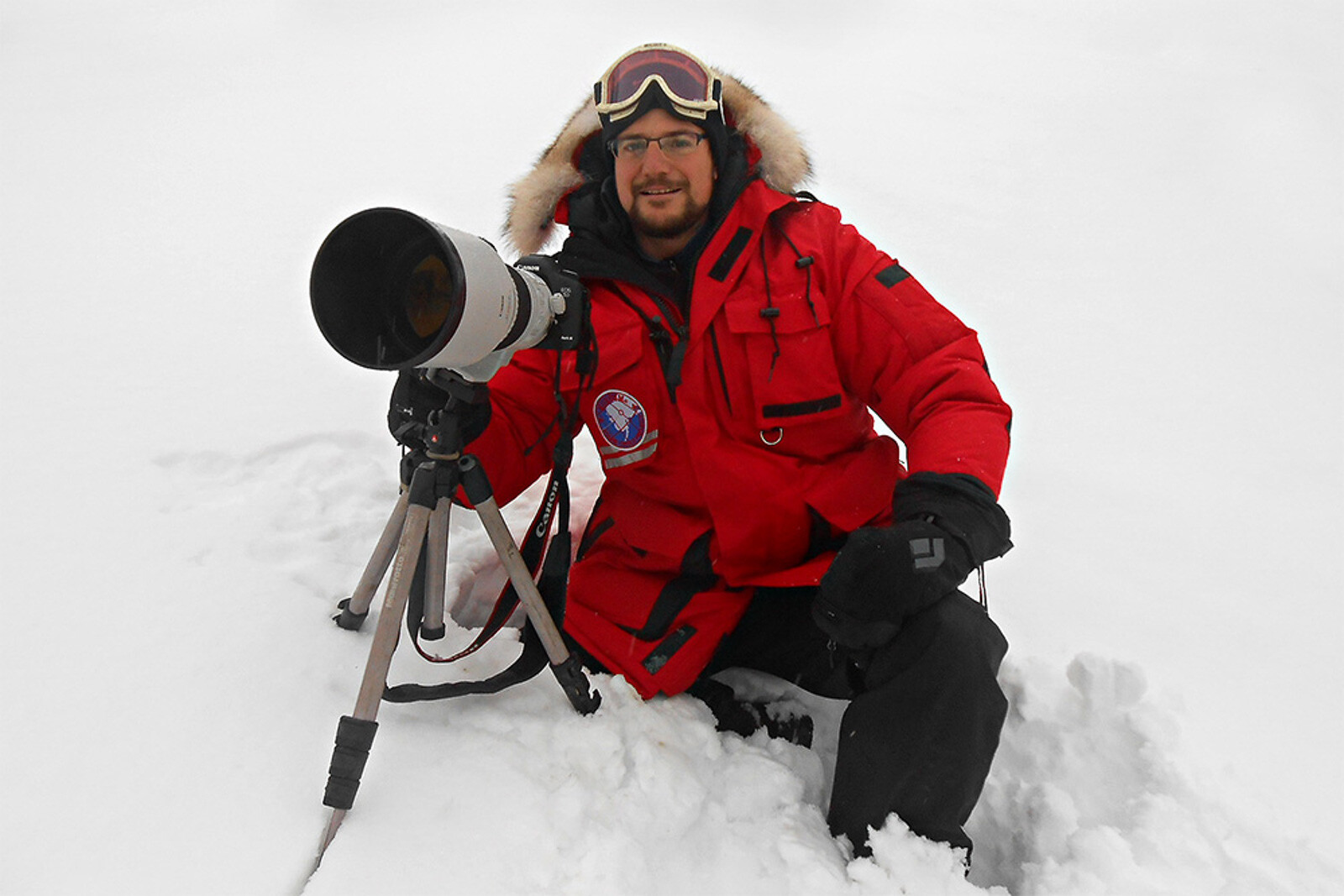 Marco Gaiotti was born in Genoa in 1983.
In 2007 he discovered, almost by chance, the wild environments of Southern Africa, and with them the passion for naturalistic photography, which pushes him every year to explore the most uncontaminated habitats of our planet. In 2009 he spent a month in Alaska observing the fauna and spectacular local landscapes, in complete autonomy, camping in the wild. From this experience grows the desire to give a more professional tone to the passion for photography.
In the fall of 2013 he participated in an expedition to the Svalbard Islands, a few days before the Arctic night. The results of this photographic adventure translate into publications in the most important international newspapers, including a double-page print on the paper edition of 'The Guardian'.
Finally, there are some awards in the main international nature photography competitions, including: THE SONY WPA (Open Shortlist), The first prize in the "Conservation Story" category at Nature's Best, Windland Smith Rice International Awards, competition held by the Smithsonian Museum and The absolute prize at the Memorial Maria Luisa. Other awards have been obtained at Aspheric, GDT European Photographer of the Year, Montphoto, Oasis, Glanzlichter, SIPA, Nature Photographer of the year, Global Arctic Awards and more.
Marco also obtained a PhD in naval engineering in 2012, and currently works as an associate professor of shipbuilding at the University of Genoa. His long passion for the mountains and snow finally led him to become a master and coach of alpine skiing.
HABITAT
The loss of biodiversity of our planet is a dramatic reality that has indelibly marked the last decades, so much so that researchers define this as the era of the sixth mass extinction, since life is present on earth.
According to a 2017 study (1), what the authors have defined as "biological extermination" has not only involved species classified as endangered, as over a third of the fastest disappearing species are not currently considered threatened. In addition, among the 177 mammal species closely examined in the study, all saw their range shrink by more than 30%, and nearly half lost more than 80%.
Habitat destruction caused by the ever-increasing human demographic pressure is one of the main causes of this decline: this work, which comes from the synthesis of a photographic project that lasted almost ten years, wants to pay homage to what remains of terrestrial environments, where life is possible in its most varied forms.
The naturalistic photography set aims to portray a subject emphasizing the context in which it is inserted. The photo is full of meaning when the surrounding environment strongly characterizes the image, and the real subject portrayed seems to be the natural habitat.
Below are shown images that come transversally from all over the world, but that will have as their common denominator the environment surrounding the portrayed animal. From Arctic ice to arid areas of Africa, from the Japanese winter to the Indonesian forests.
---